The missing link
Molecular diagnostics is heralding a way forward, offering the promise that clinicians will be able to target treatment to suit a patient's specific biological status. These diagnostic tests have witnessed unprecedented advances in PCR- and next-generation sequencing technologies, and are now a mainstay that guide personalized cancer therapy.
Yet, selecting tissue and cell samples for molecular diagnostic testing remains a labor-intensive manual process, based on subjective judgements, with limitations in precision and a potential risk of error.
This critical link in the chain of precision medicine needs an overhaul to catch up with the advances made on the other ends of this process.
Xyall addresses this need with its fully automated solution, by integrating the latest high-tech solutions in precision movement, robotics, image registration and workflow optimization.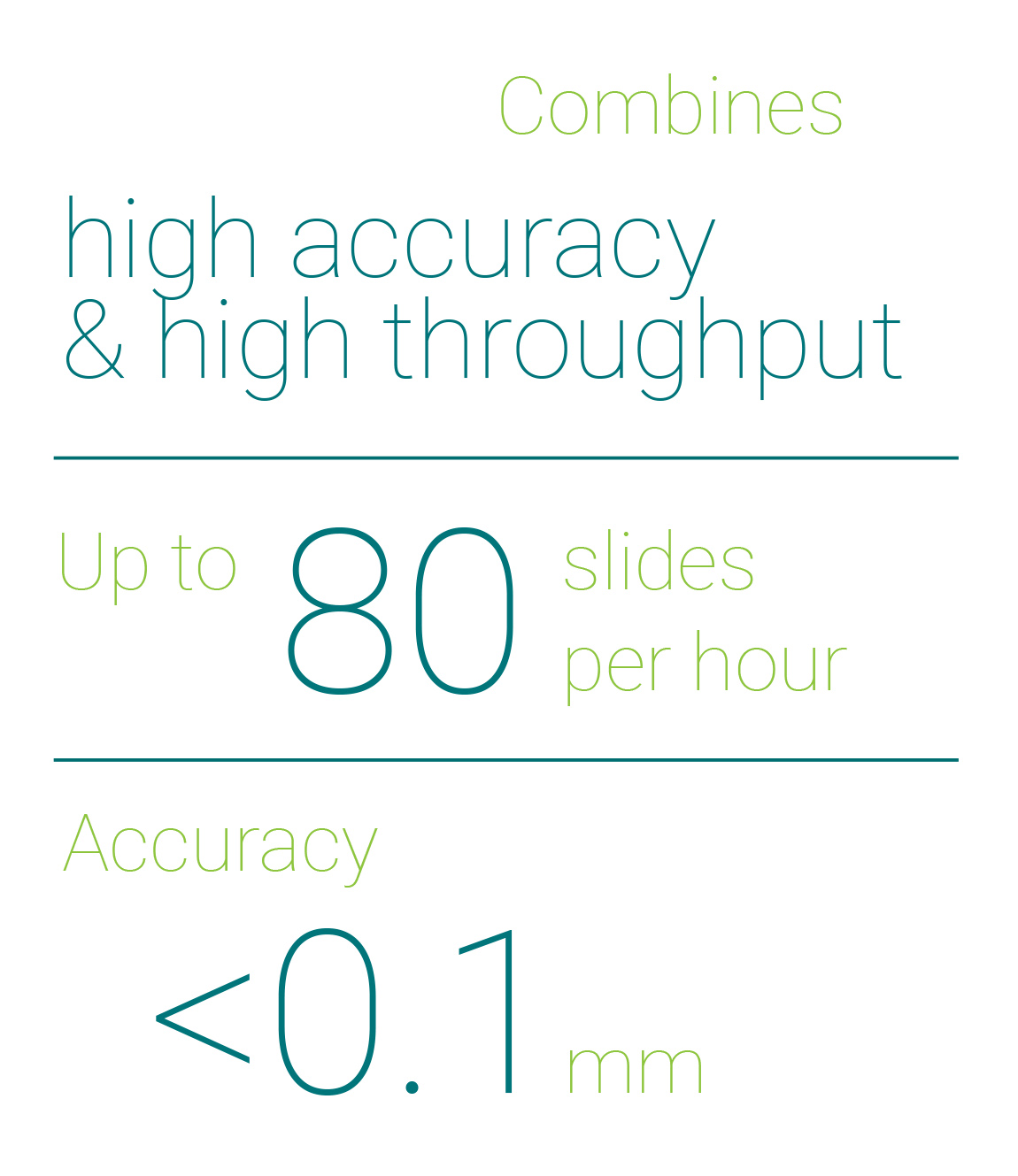 Our solution
From analog to digital
The Xyall instrument scans the Hematoxylin & Eosin (H&E) stained slides and unstained dissection slides. The images can be viewed  at the right magnification for convenient and accurate Region of Interest selection by the pathologist.
From variable to reproducible
Marked Region of Interest slides are automatically mapped to the dissection slides using the latest image registration technologies and then dissected with high precision using  a disposable knife attached to a robot arm.
From black box to documented
Images are taken before and after dissection and an algorithm checks and scores the fidelity of the dissection.