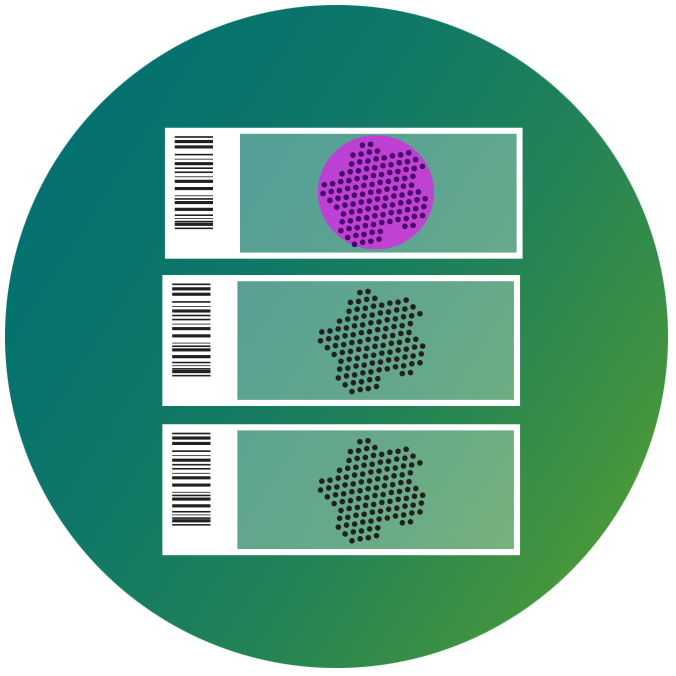 Slide preparation
For the diagnosis on a molecular level, six to eight slides are cut from a FFPE block. Two or more slides will be H&E stained, the other slides will be used to dissect the required material.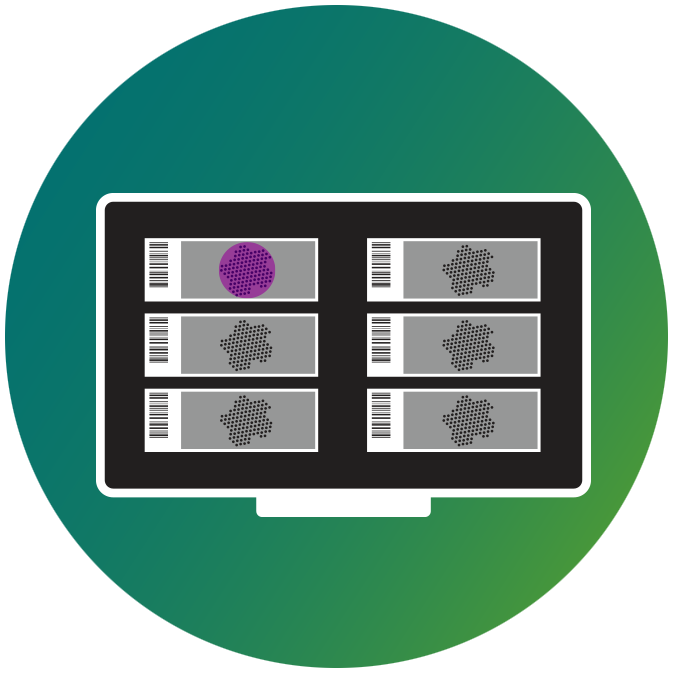 Digitize all slides
Both the H&E stained and the dissection slides are scanned and all images are stored.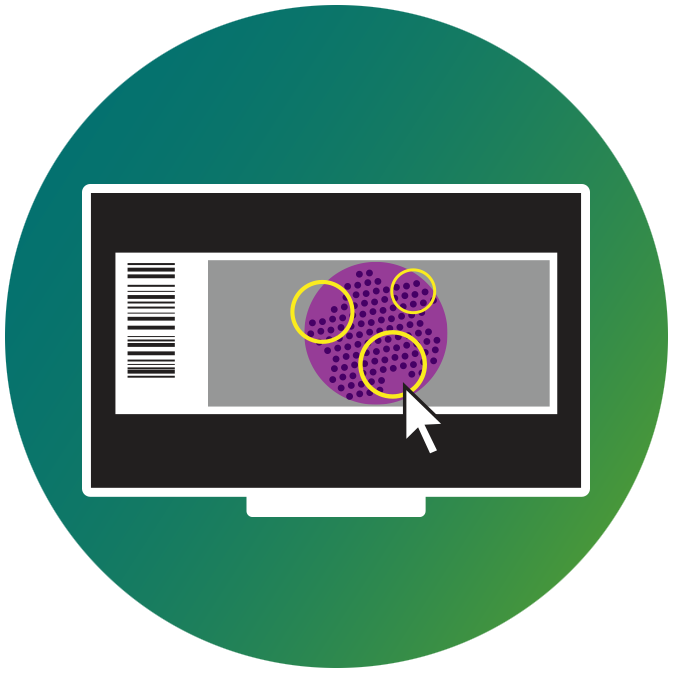 Pathology review & marking
The H&E images are made available to the pathologist for ROI detection and marking, supported by annotation tools.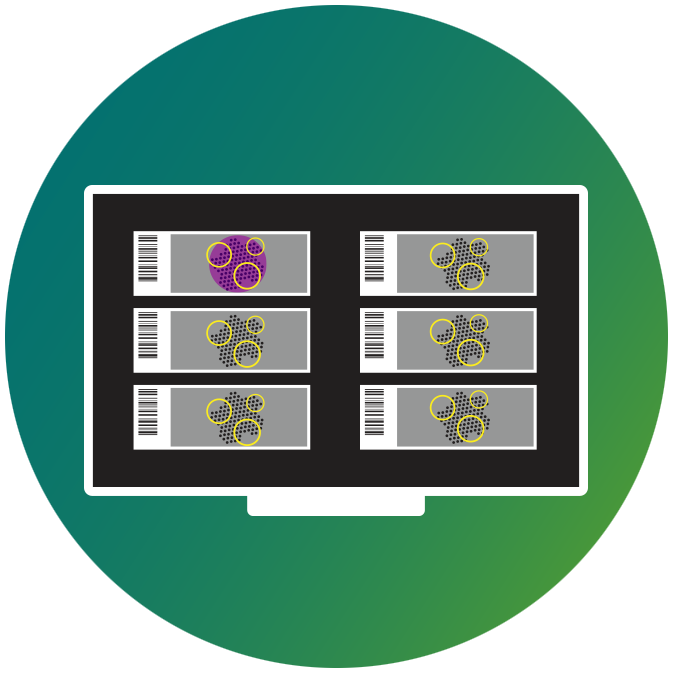 Overlay slides
The marked ROIs are automatically transferred to the dissection images by using the latest image registration technologies.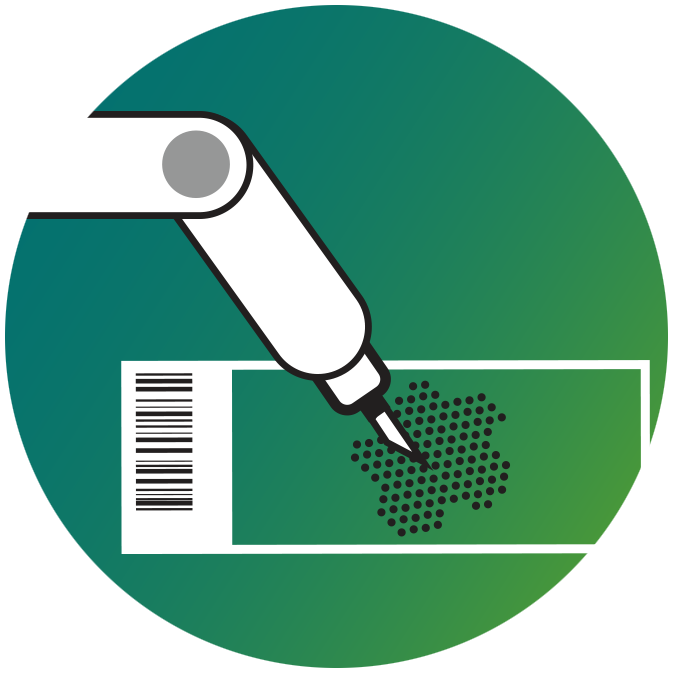 Tumour tissue dissection
The robotic tissue dissector scrapes the tissue automatically from the dissection slides with high precision using a disposable knife.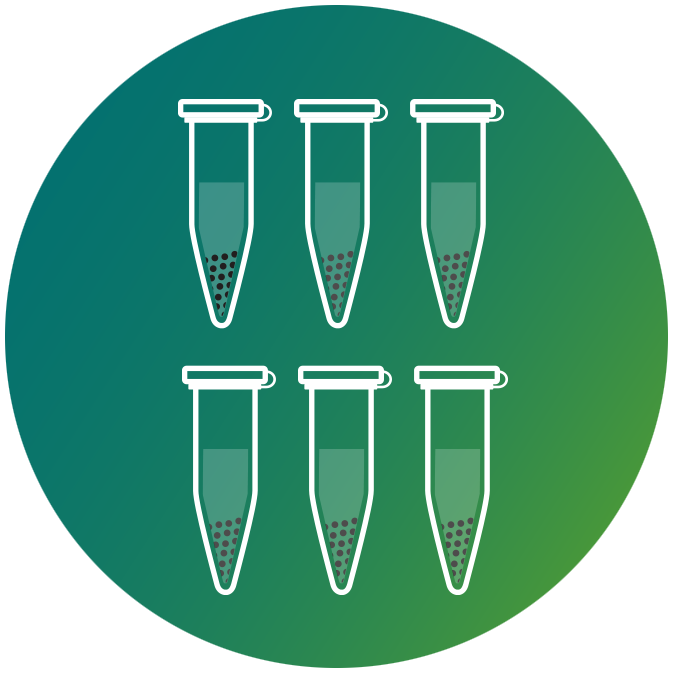 Process output
The automatic tissue dissector puts the tumour tissue in small lysis buffer containers ready for further molecular diagnosis.
Key benefits
High accuracy both in the ROI detection as in the Tissue Dissection (<50 micron)
Highly scalable and flexible (throughput between 2 and 50 cases per hour)
Reduction operational cost
99,9% free of cross-contamination
Cases and results are 100% traceable
Standardized quality control